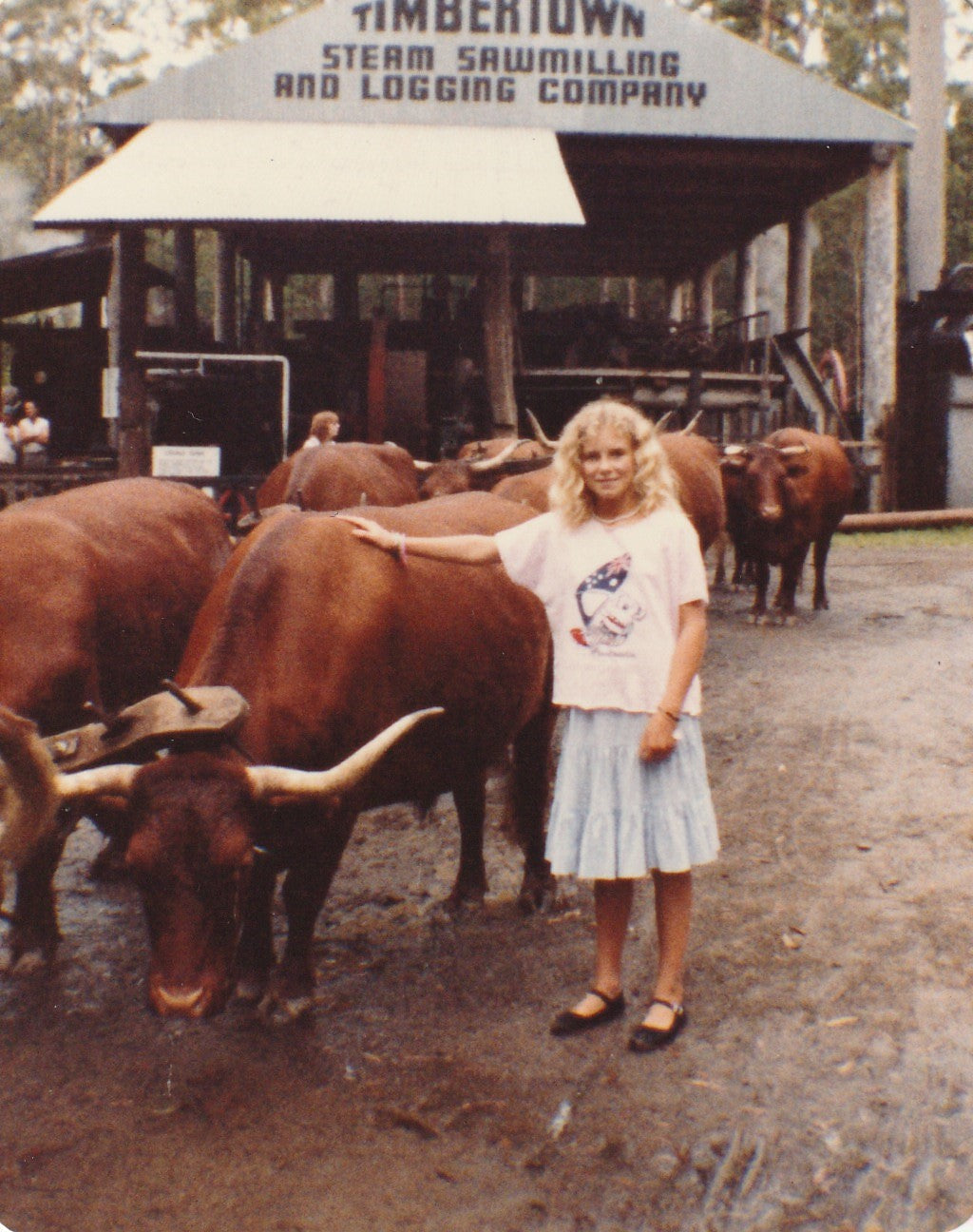 If like me and you grew up in the 80s then you may just remember the Chinese cotton Kung Fu shoes. We use to be call them Happy Shoes. Every year my mum and dad would take my brother and i to China town to meander around the markets eating pistachios and ever so casually just dropping the shells on the ground as we walked on by fossicking in all the fabulous market stalls. This is where my mum would buy my Happy Shoes.
As I got older and had daughters of my own I would find myself popping my head inside Asian supermarkets, just to see if I could find my favourite childhood shoes. Sometimes I would get lucky and purchase my girls a pair but over the years they became very hard to find. This is why Kung Fu Mary was born and I knew I could not be the only one who loved these sweet shoes.
That is me standing in the mud, in the rain, patting a bull in my beloved kung fu Mary Janes, wearing a fabulous t-shirt with the Australian flag and a Koala on it. This picture was taken in 1982 while on a family holiday, I was 11 years old. So you can see here that this sweet classic style of shoe can never go out of style. They are handmade the traditional way with cotton fabrics and a soft quilted innersole, they have been made this way for decades and now I have made them available in many colours and prints.
Kung Fu Mary will compliment anything in your wardrobe and will become your go to shoes and your new besties for your feet!