Welcome to the land of the Happy Shoe!
If you're searching for the perfect little flat shoes that feel like slippers, easy slip on run around shoes that are not restricting, stiff or hard and leave you with painful toes. Shoes that feel like little hugs for your feet, then you are at the right place.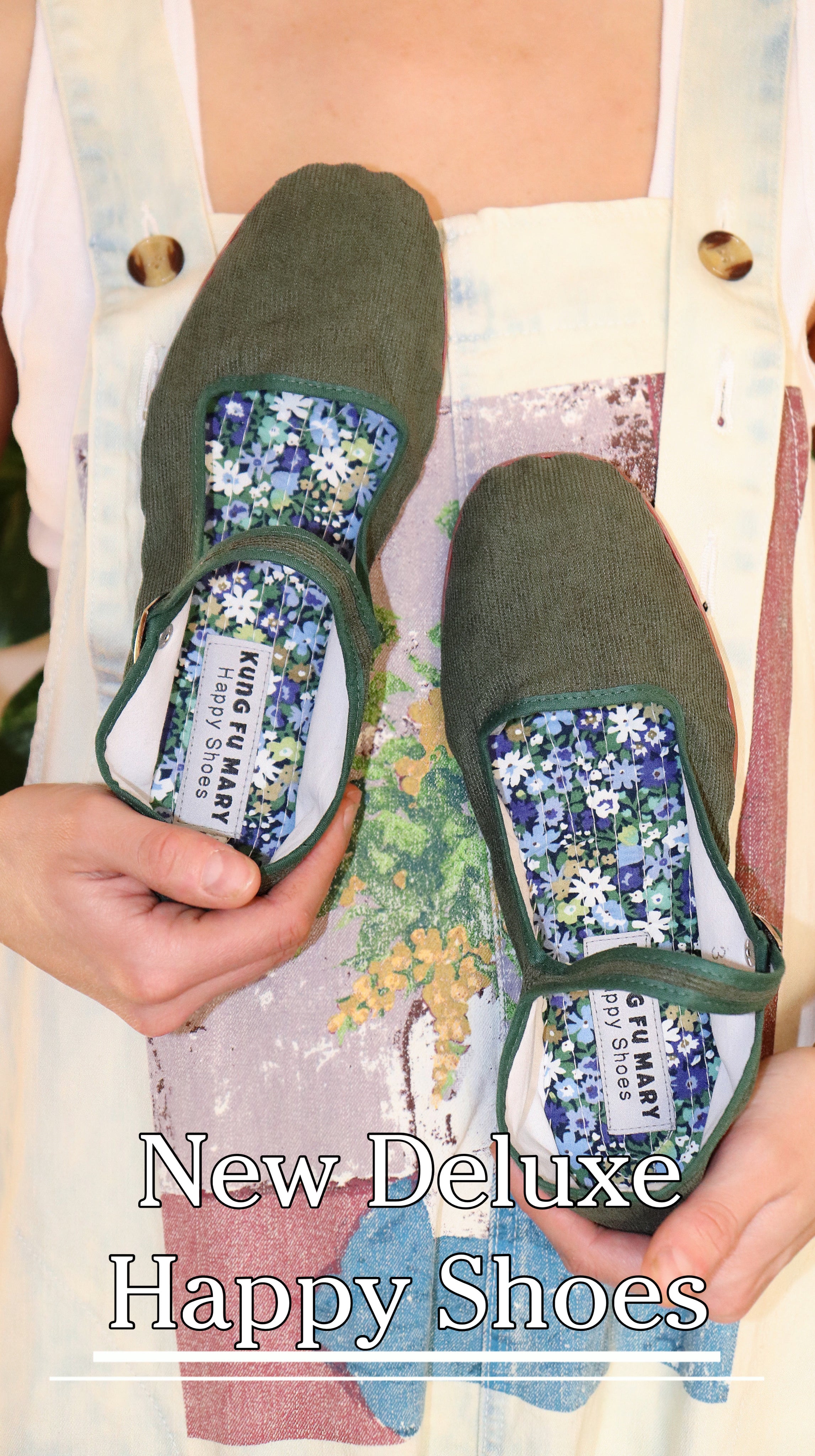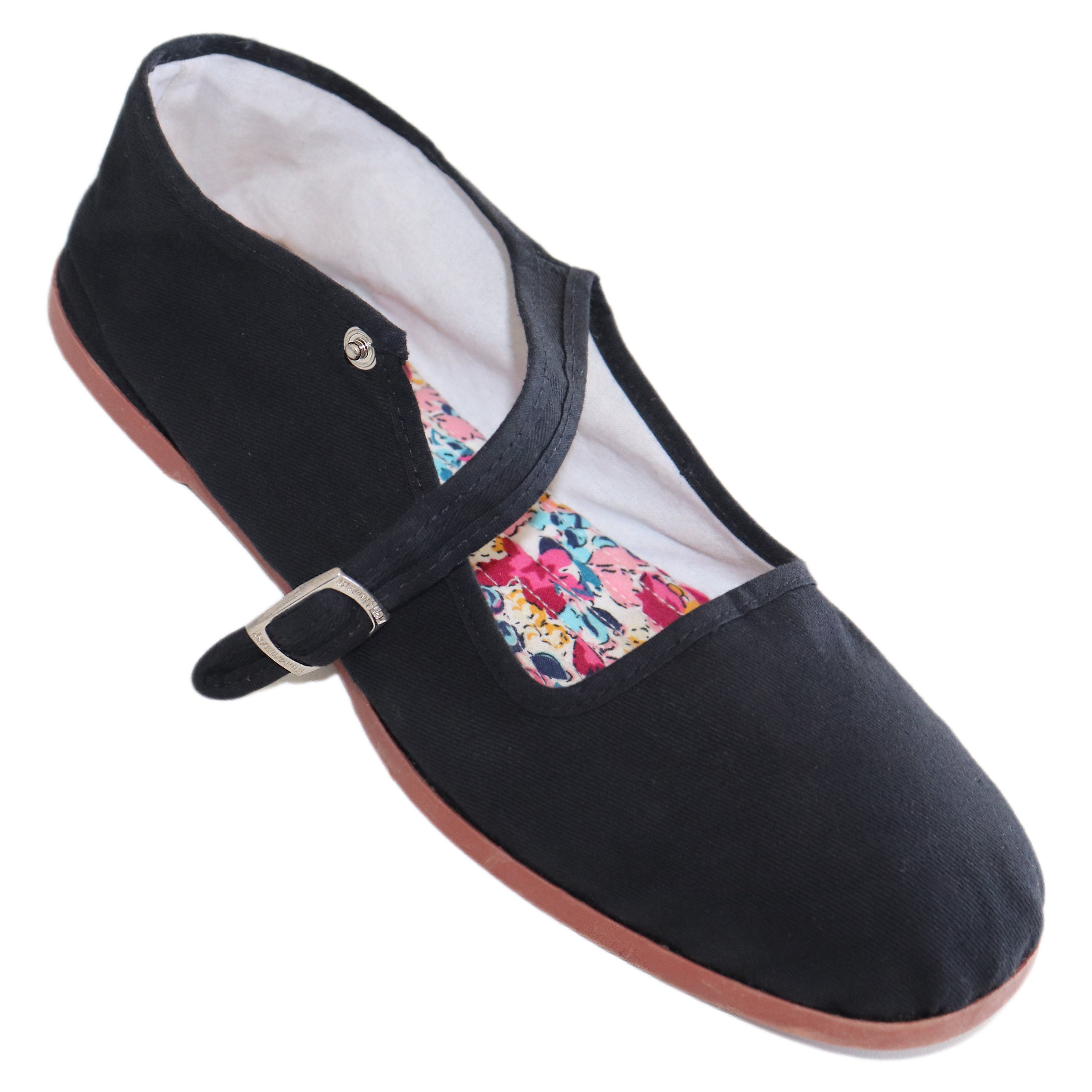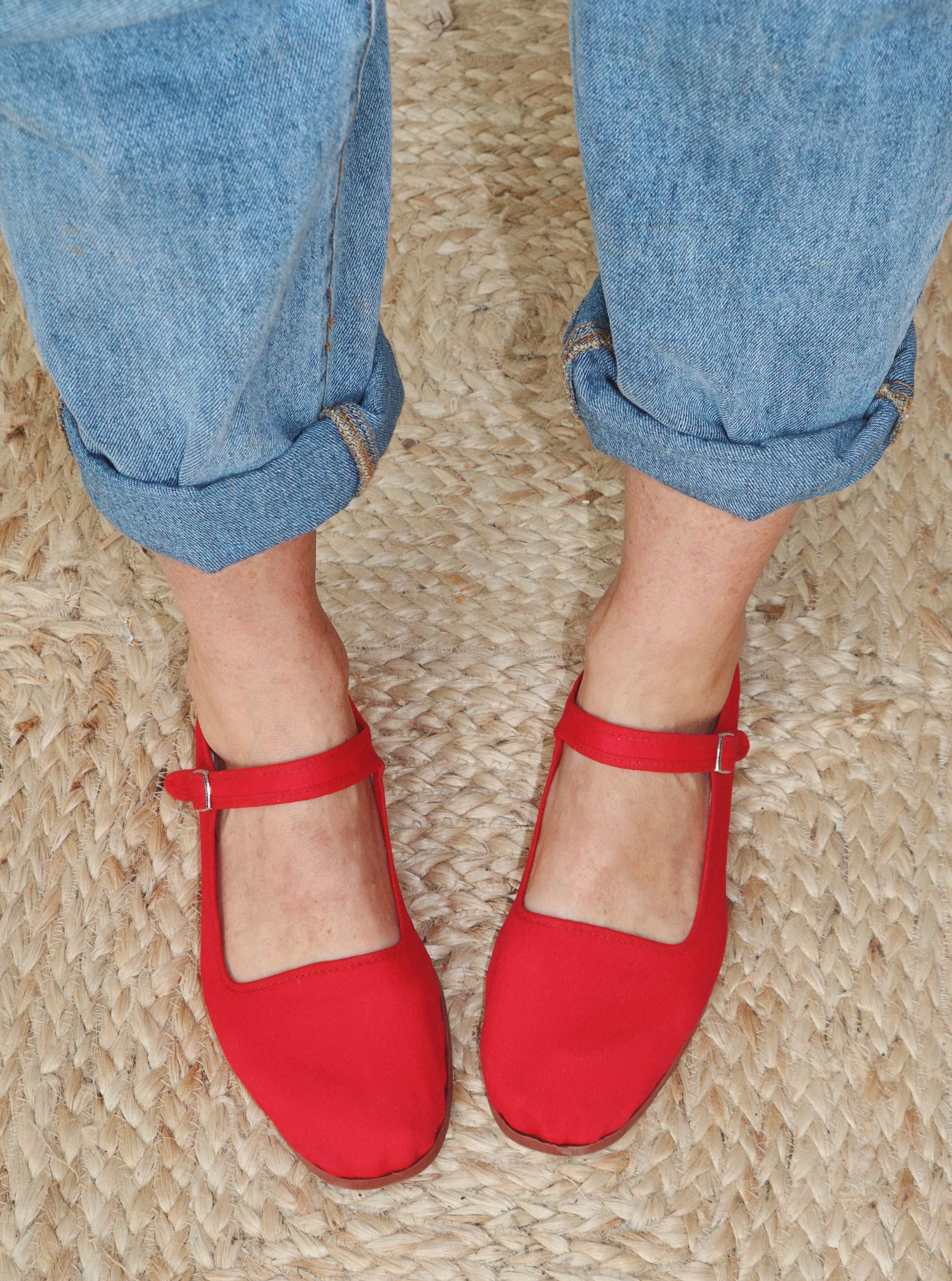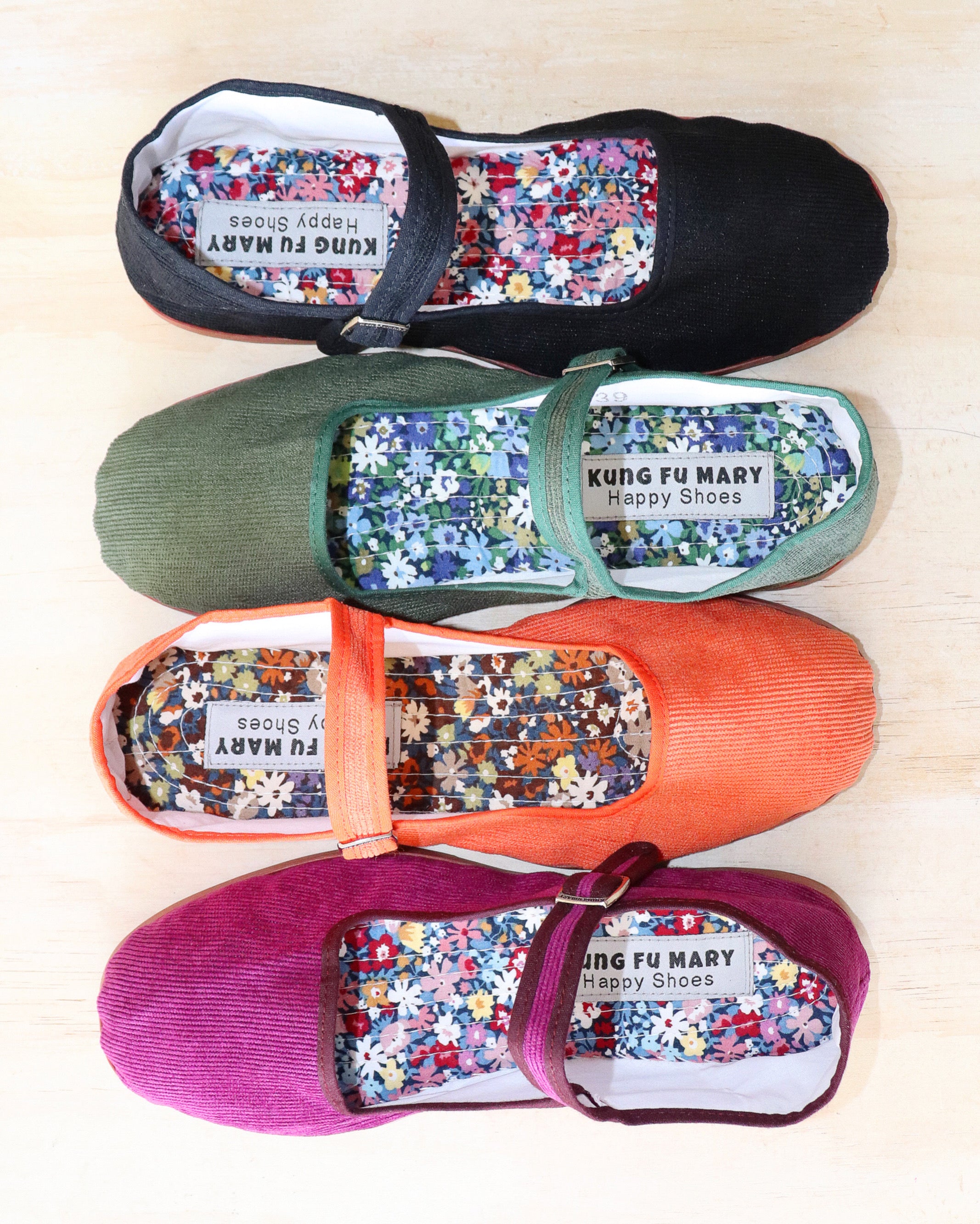 Besties for your feet!
Kung Fu Mary is the modern twist on the original Happy Shoe that we all loved and wore back in the day! We have now made them available to you in multiple colours and prints. These sweet shoes have been handmade and hand stitched the same way for decades.
Designed without using shaping elements such as toe and heel caps, the shoe can adjust to fit the foot – and not the other way around. Adding to that are soft cotton fabrics to envelope your feet and a flat cotton quilted footbed. This provides close contact with the ground which helps with better balance and stability by encouraging and strengthening the muscles of the foot. Recycled flexible rubber soles allow for unrestricted natural movement. Because they are stitched and not glued, they are machine washable.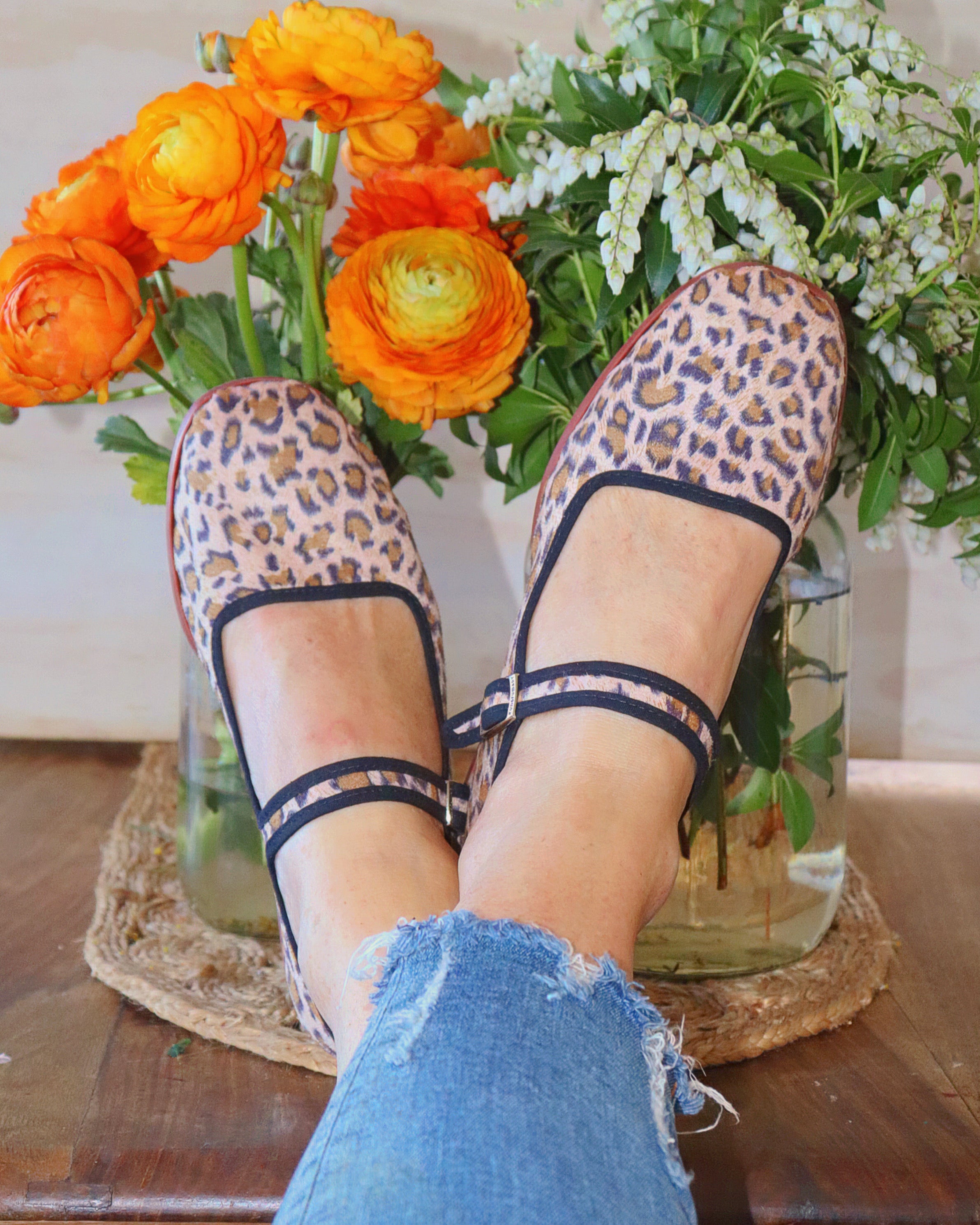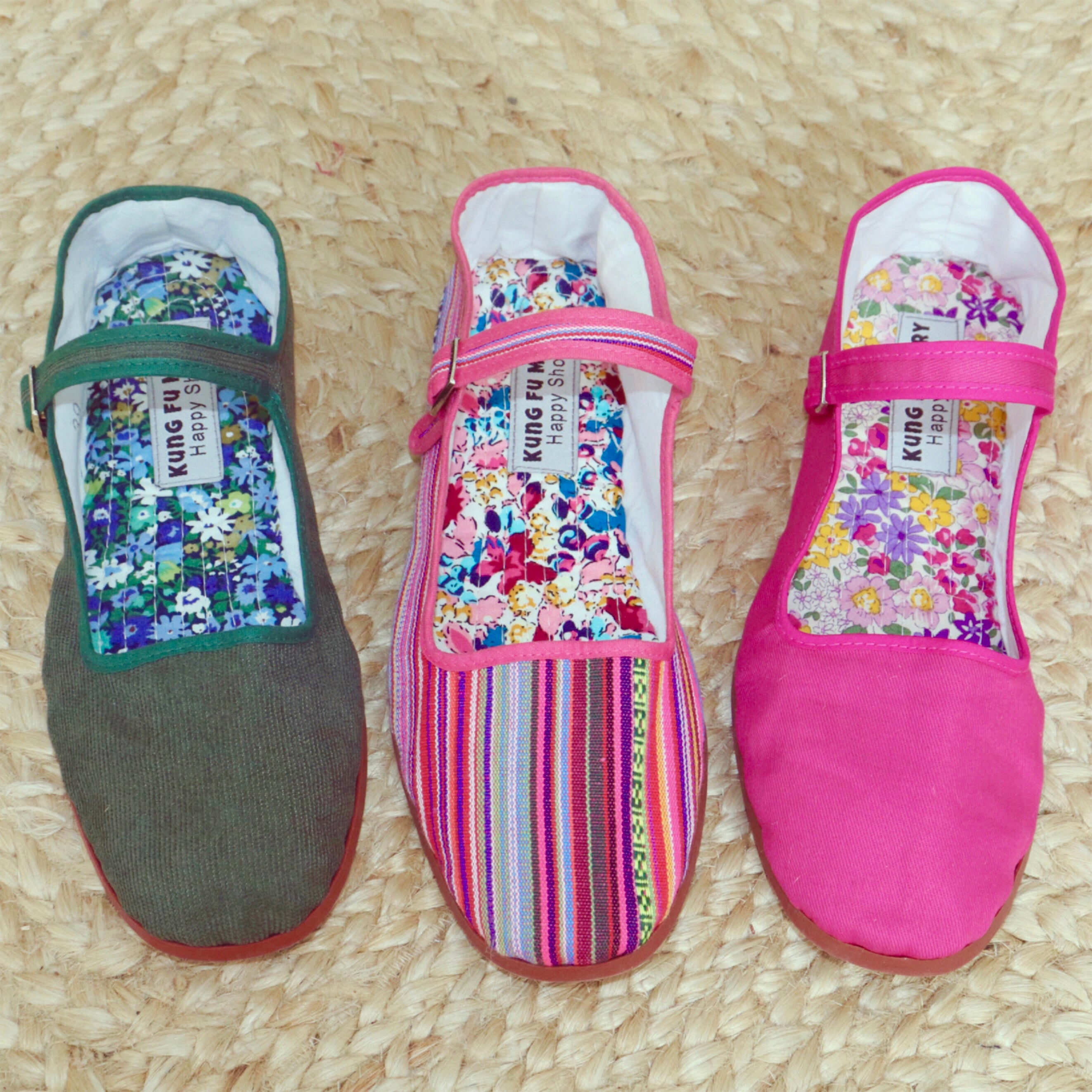 Rodeo Picnic Overalls
Giddy up gals! Rodeo Picnic overalls are so necessary for all your daily get about's and they look so very sweet with your Happy Shoes! They are a comfy, super loose relaxed fit made from lightweight breathable denim. The perfect weekend outfit!
KARATE JOE
Karate Joe's are for the fellas who love that barefoot feeling. Breathable and flexible. Shoes with freedom!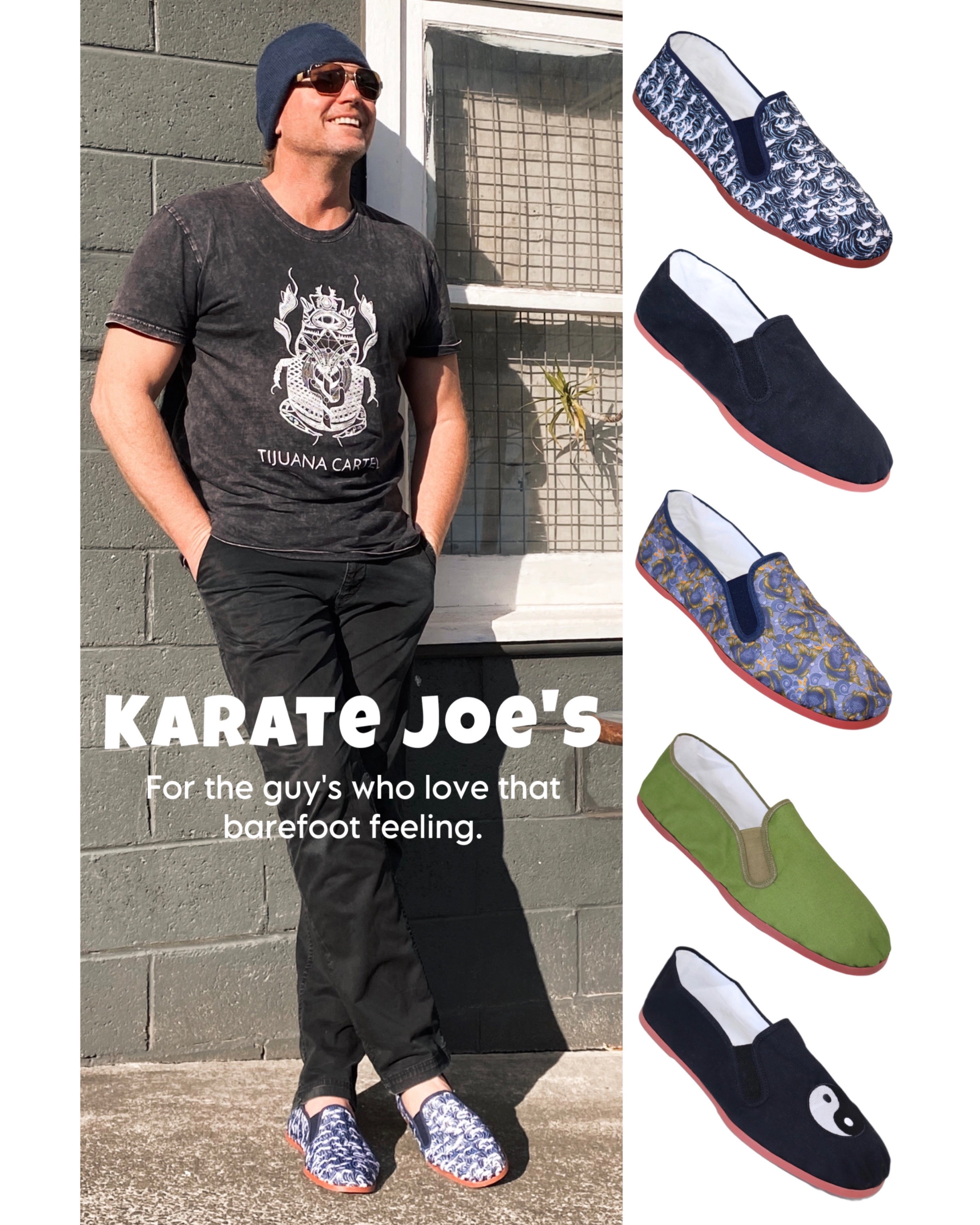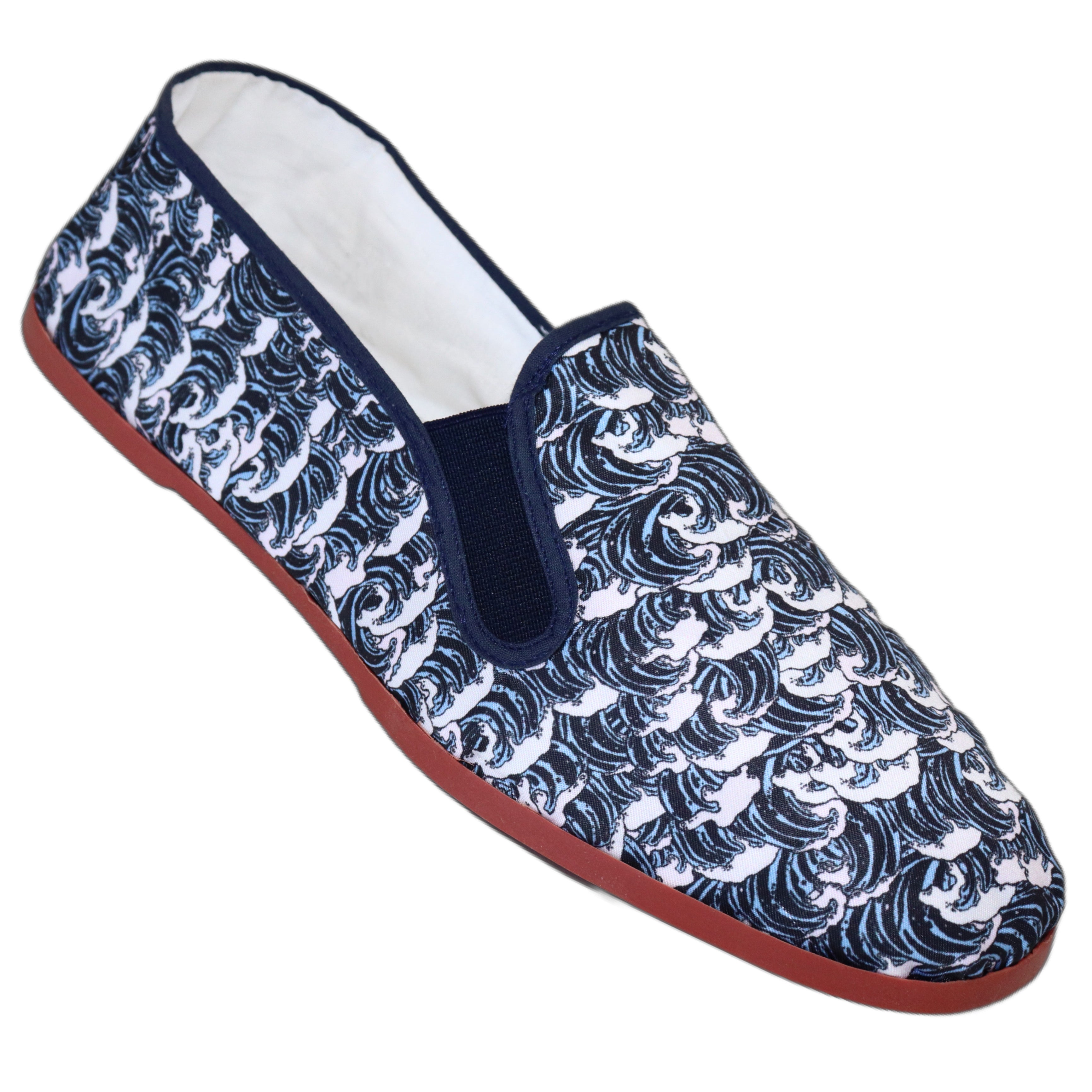 We love our Mini Happy Shoes!
The cutest softest most comfortable little shoes for growing feet. Now we can all be matchy matchy!